Open-source, end-to-end encrypted
Padloc not only helps you remember all your passwords, it also securely stores credit cards, notes, documents and more!
Get Started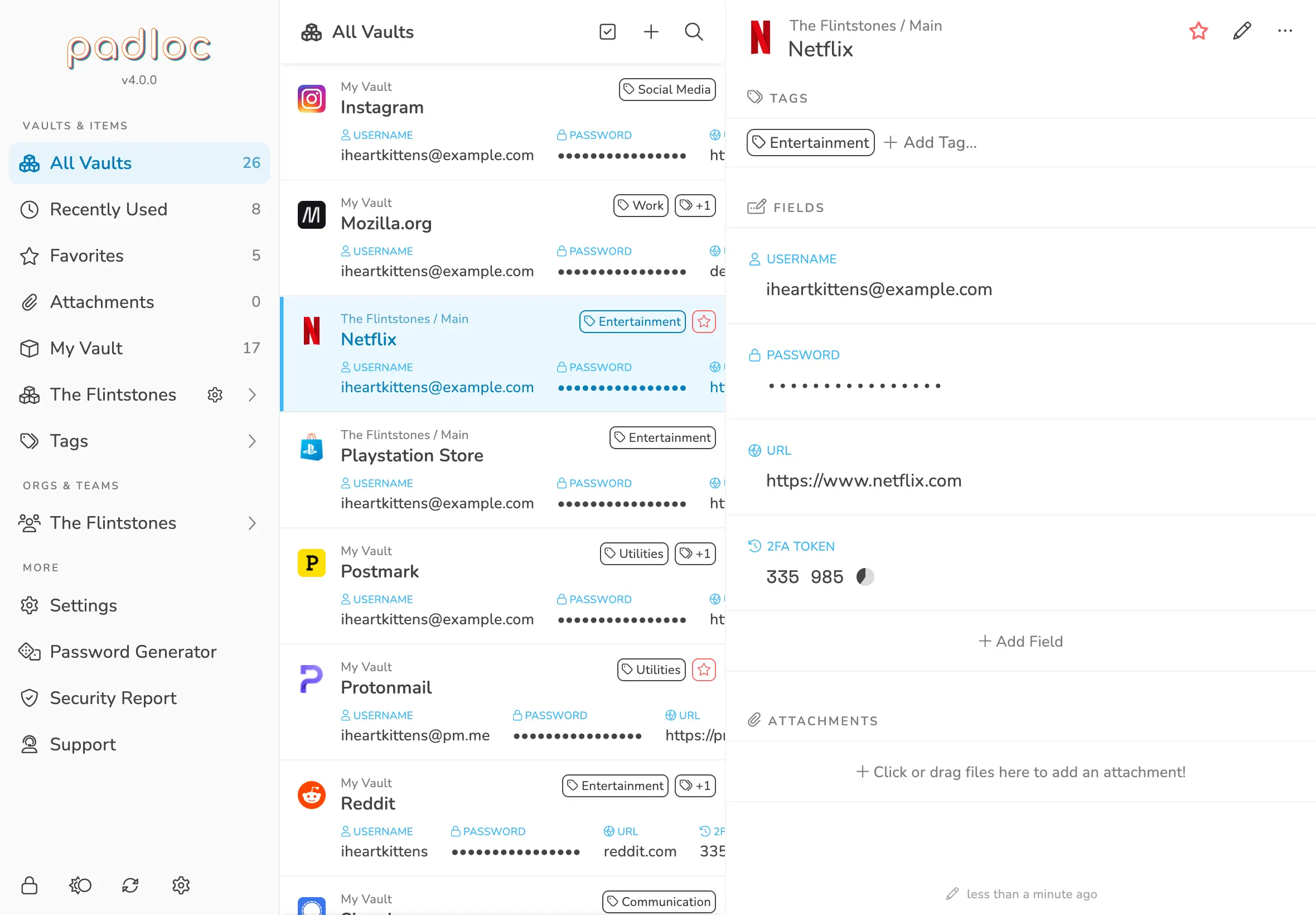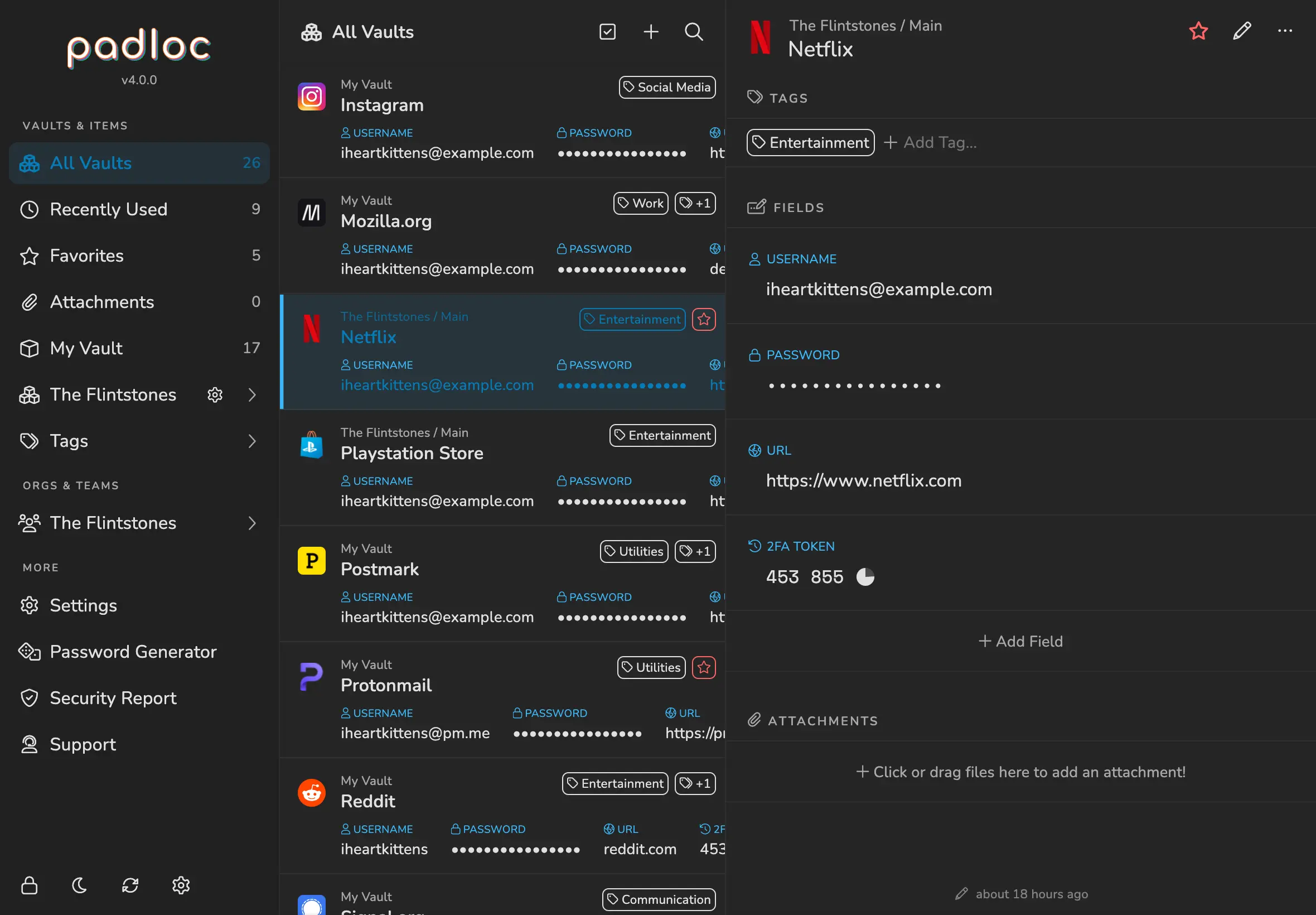 One, secure place for all your
passwords.
credit cards.
notes.
banking data.
documents.
Passwords are not the only sensitive information we are dealing with in our digital lives. From credit card details to sensitive documents, secret notes, license keys and more - Padloc gives you full flexibility in what kind of data you want to store.
Use Padloc with your
desktop.
phone.
tablet.
browser.
tablet.
Padloc is available for Windows, MacOS, iOS, Android, and all other major platforms and browsers. We securely store your data in the cloud so you have access to it from anywhere, any time!
Don't worry, your data is end-to-end encrypted so it's impossible for us or anyone else to read it!
Download Padloc now for...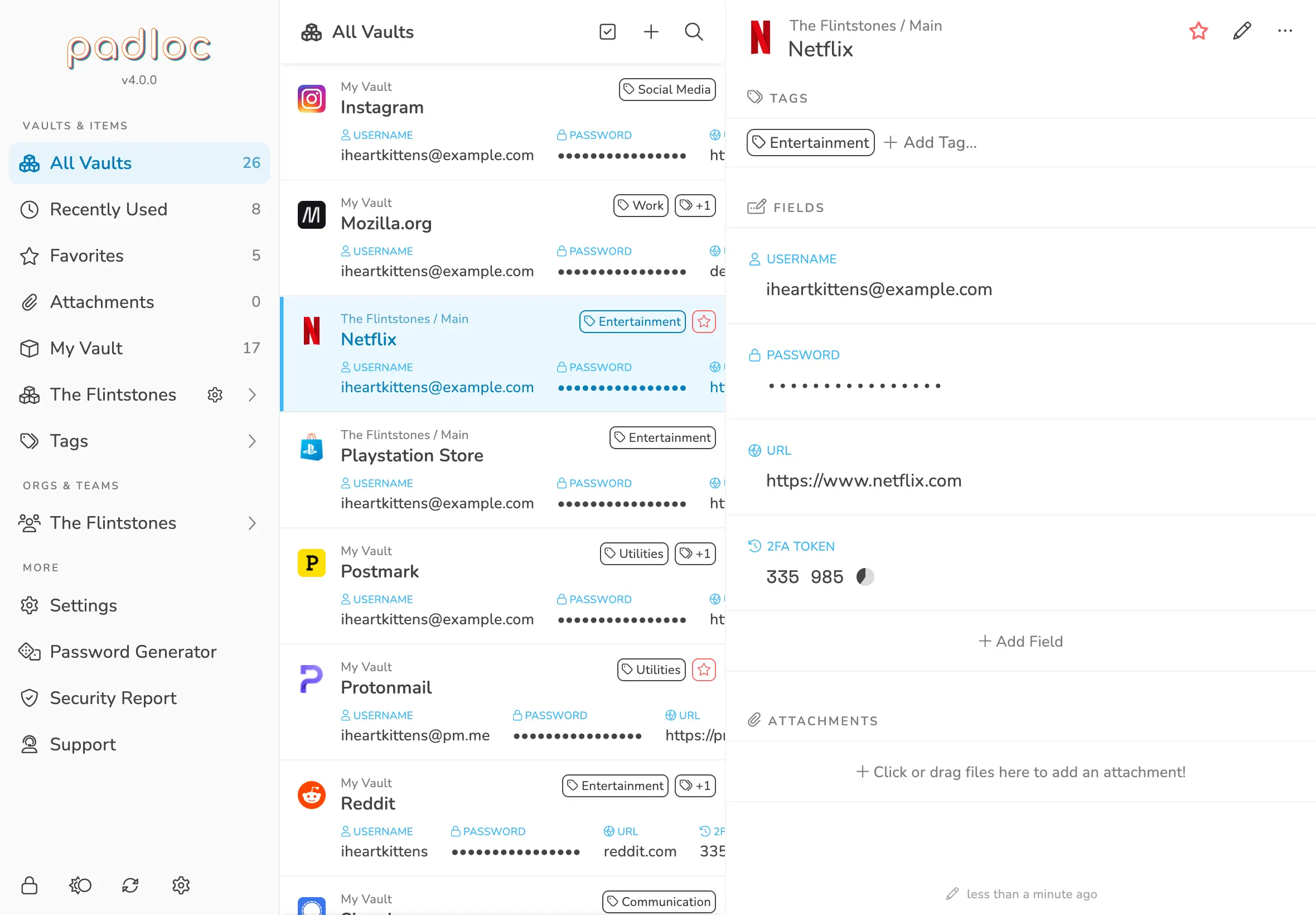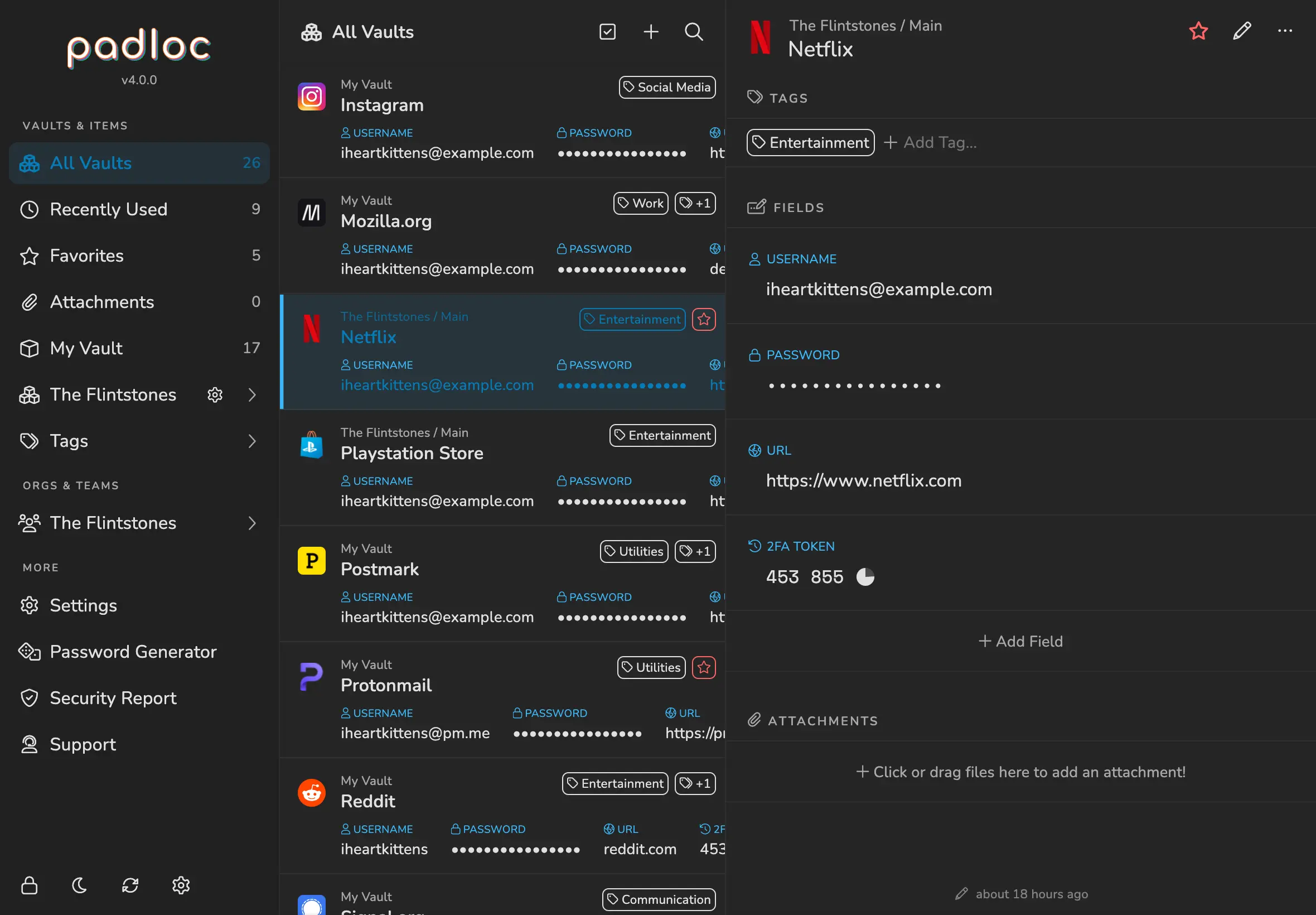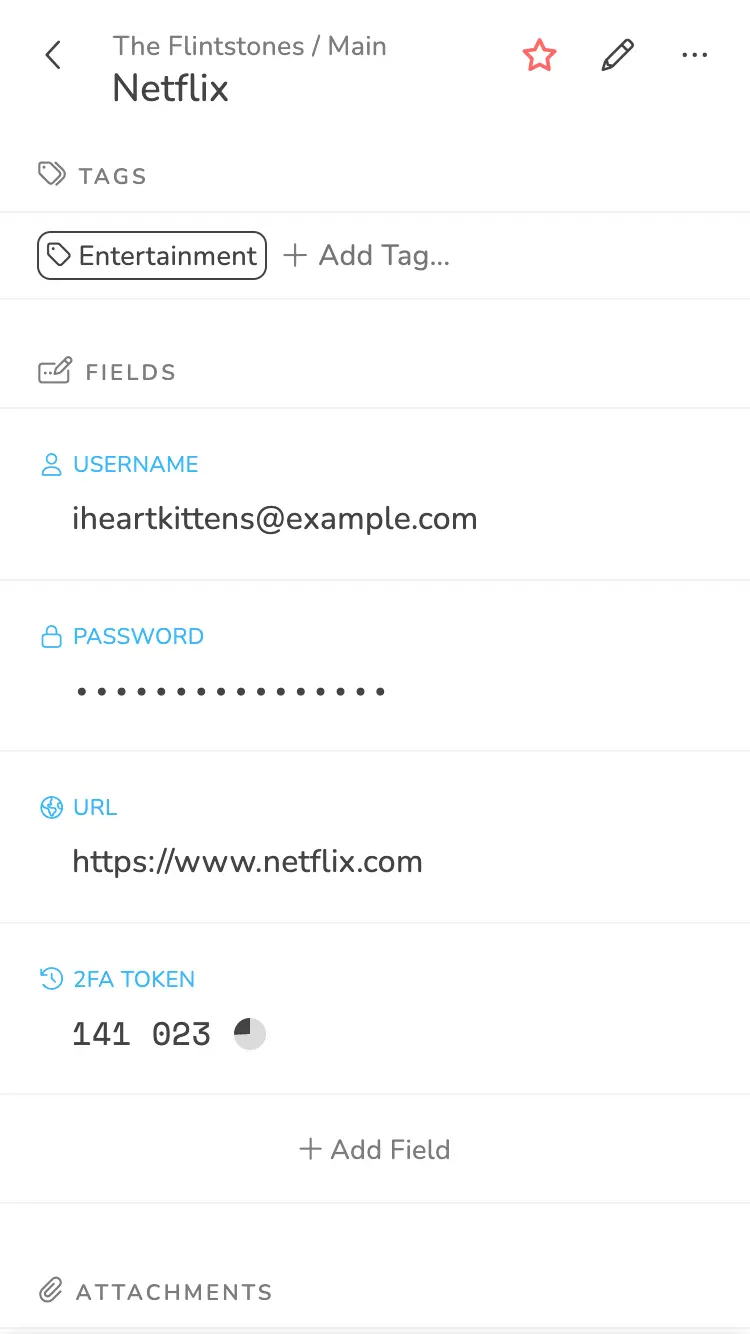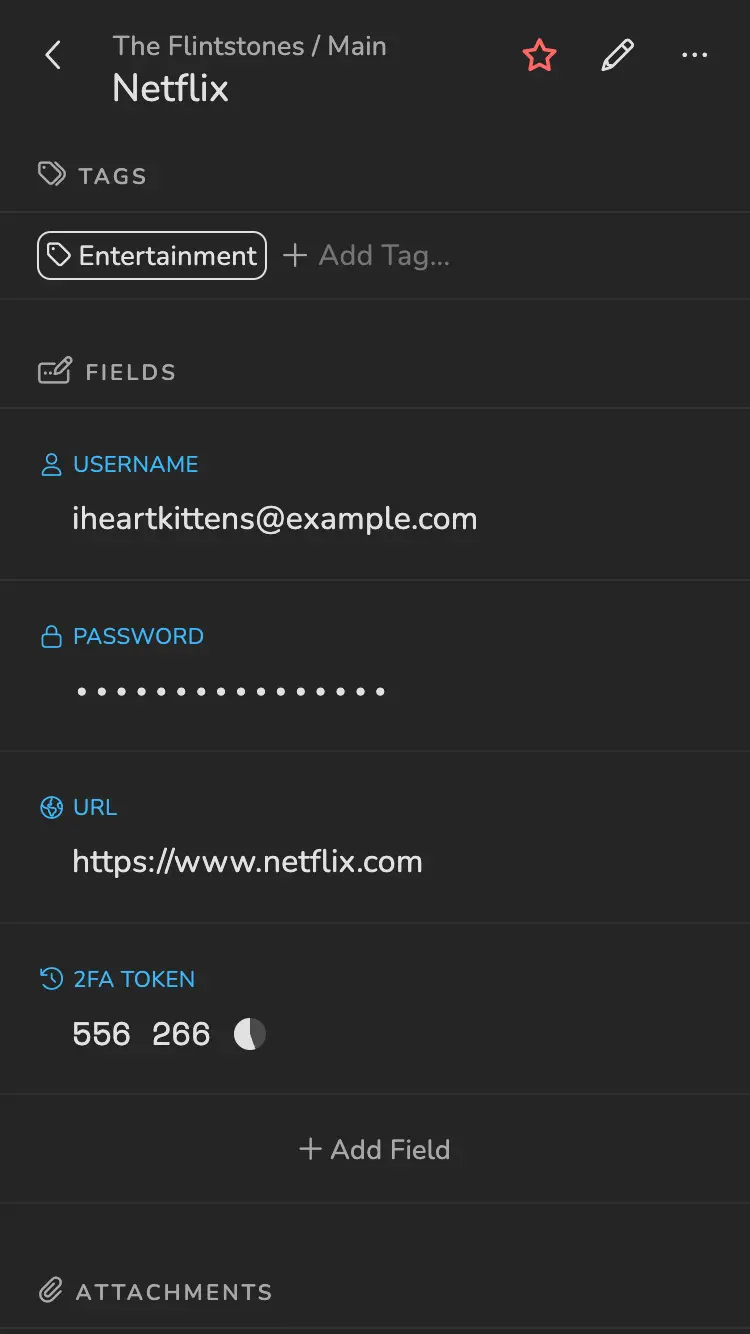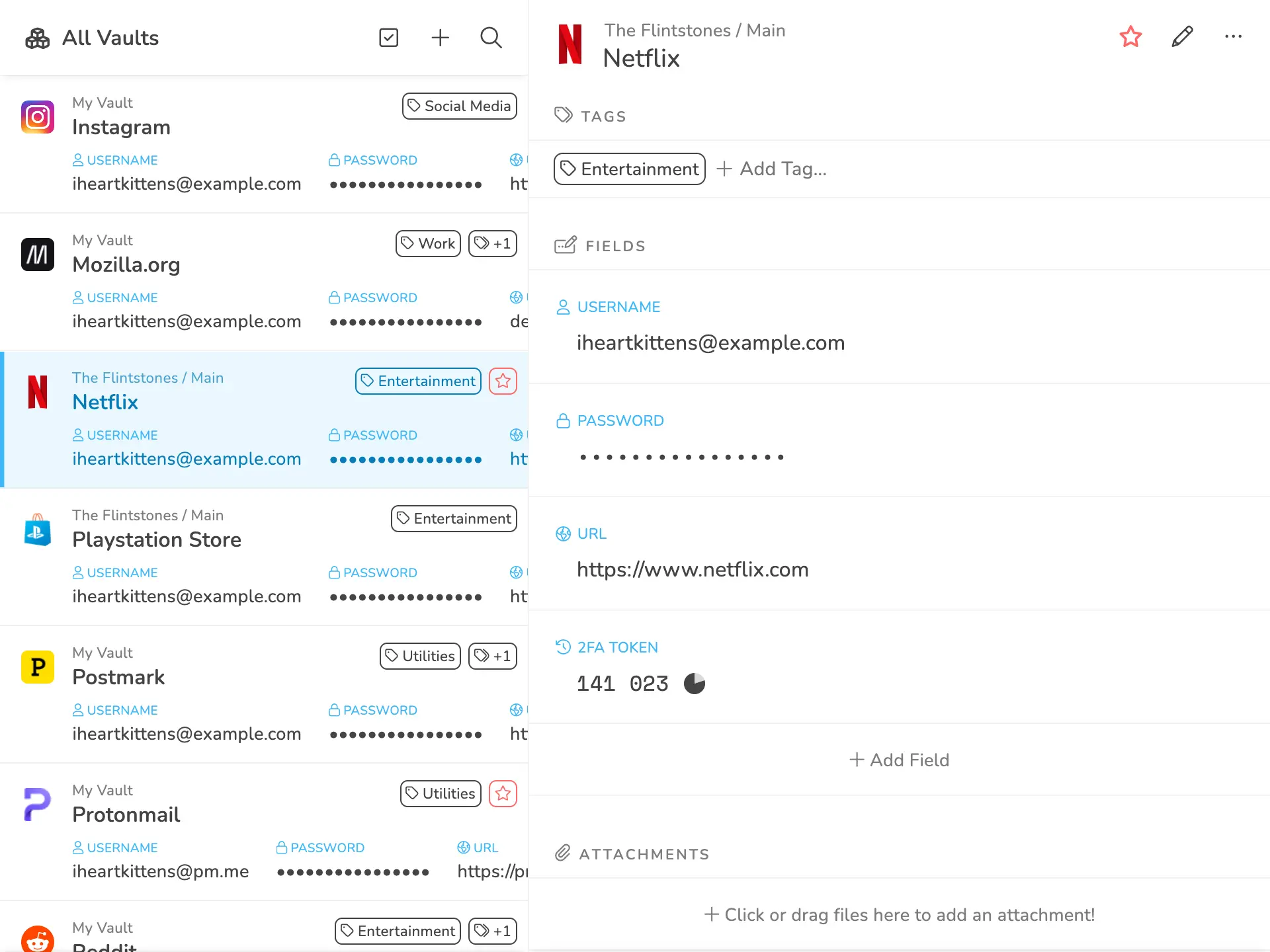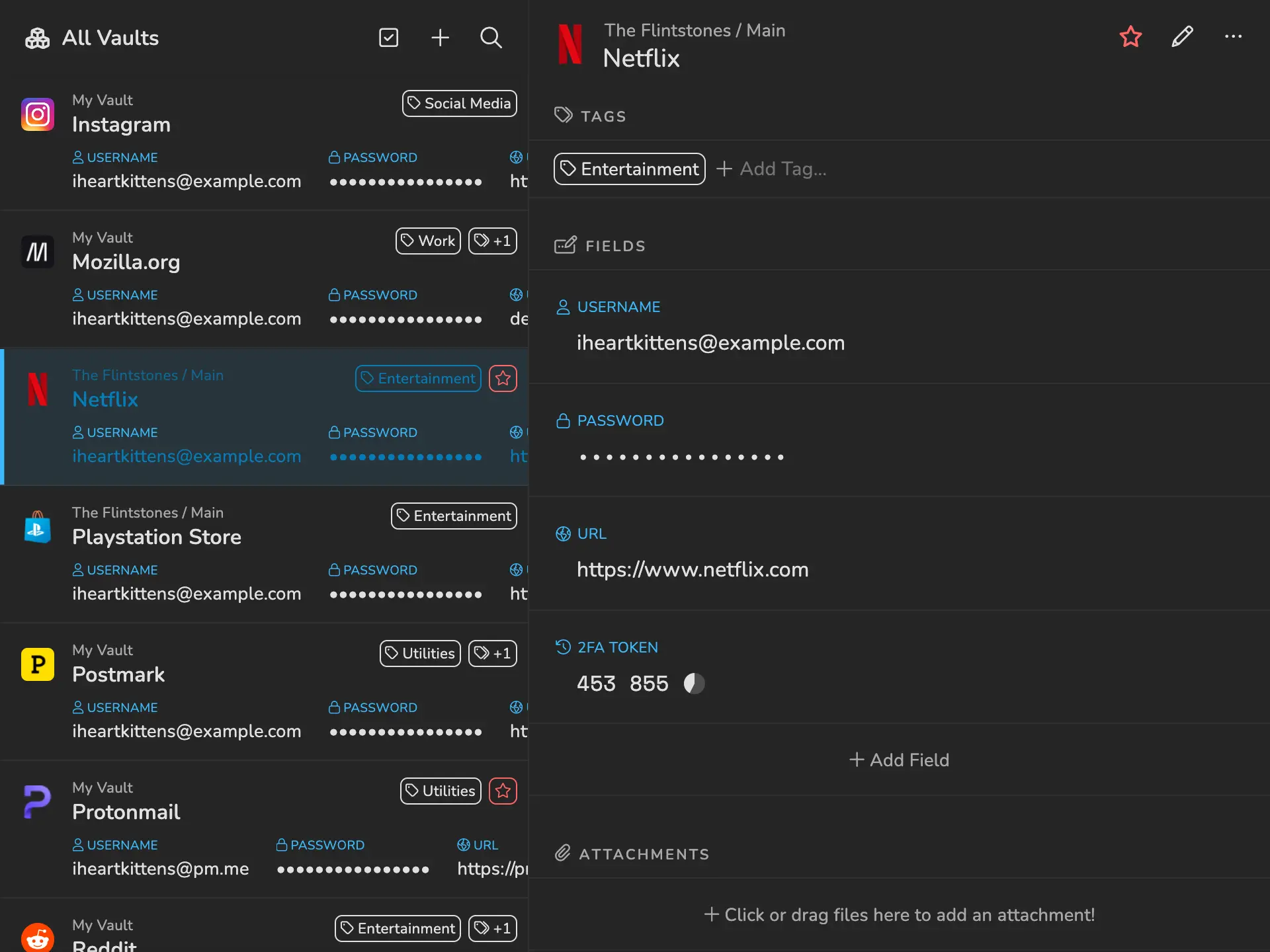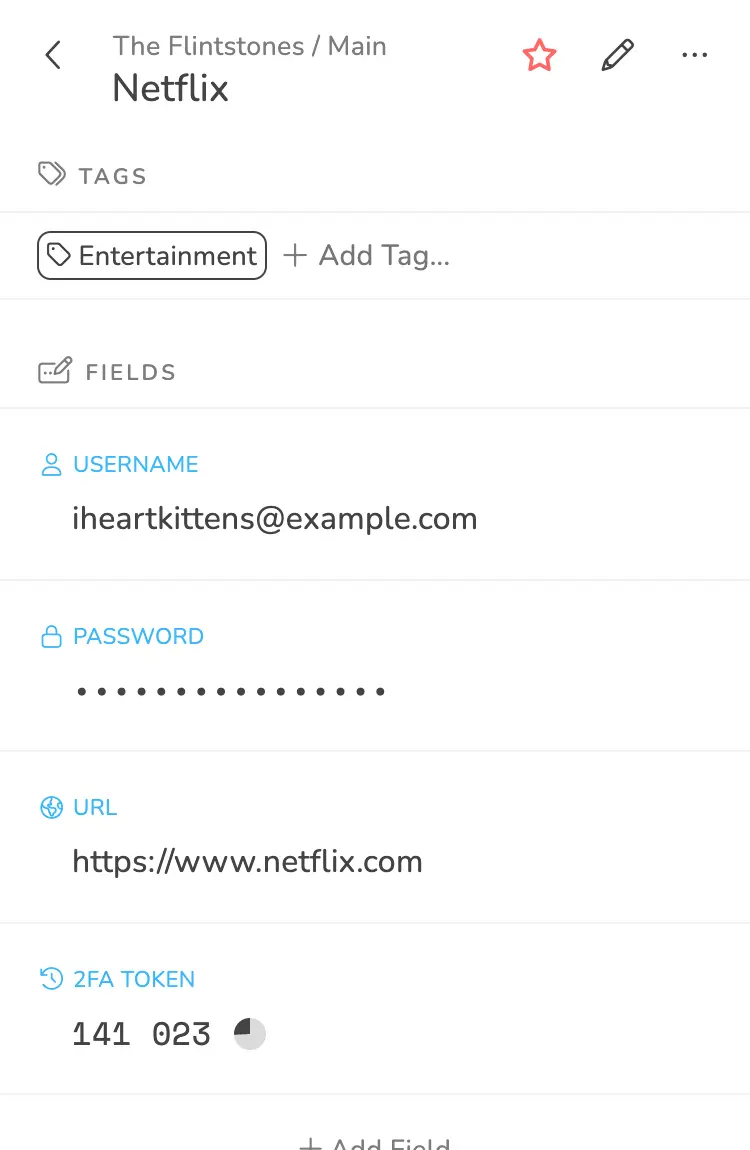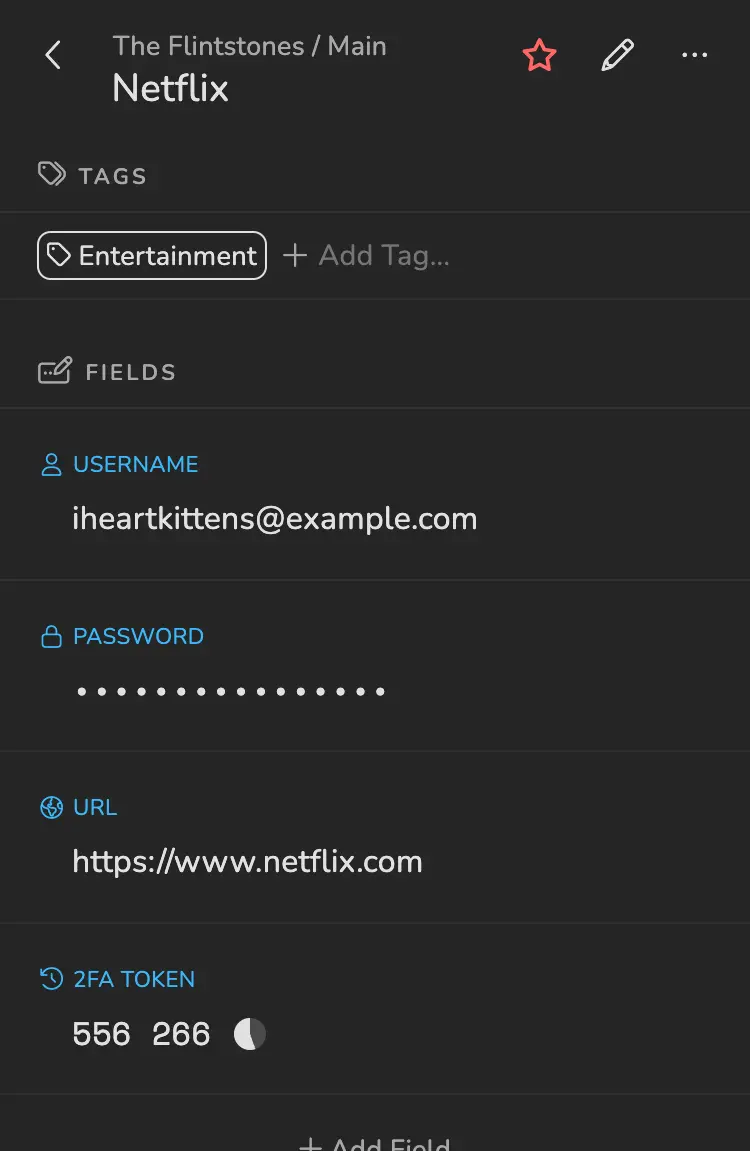 Share data with your
family.
coworkers.
clients.
students.
friends.
Want to share your passwords and documents with your family, friends or collegues? No problem! Padloc makes it easy to share and manage your sensitive data within your family, business or any other kind of organization.
Open Source
and independently audited
We believe that transparency and openness are the best foundation for trust so we are building Padloc completely out in the open. Our source code is developed under an open source licence so anyone can review it, provide feedback and even offer contributions at any time!
On top of that, Padloc has been audited by three different, independent groups of security experts, most recently by Radically Open Security.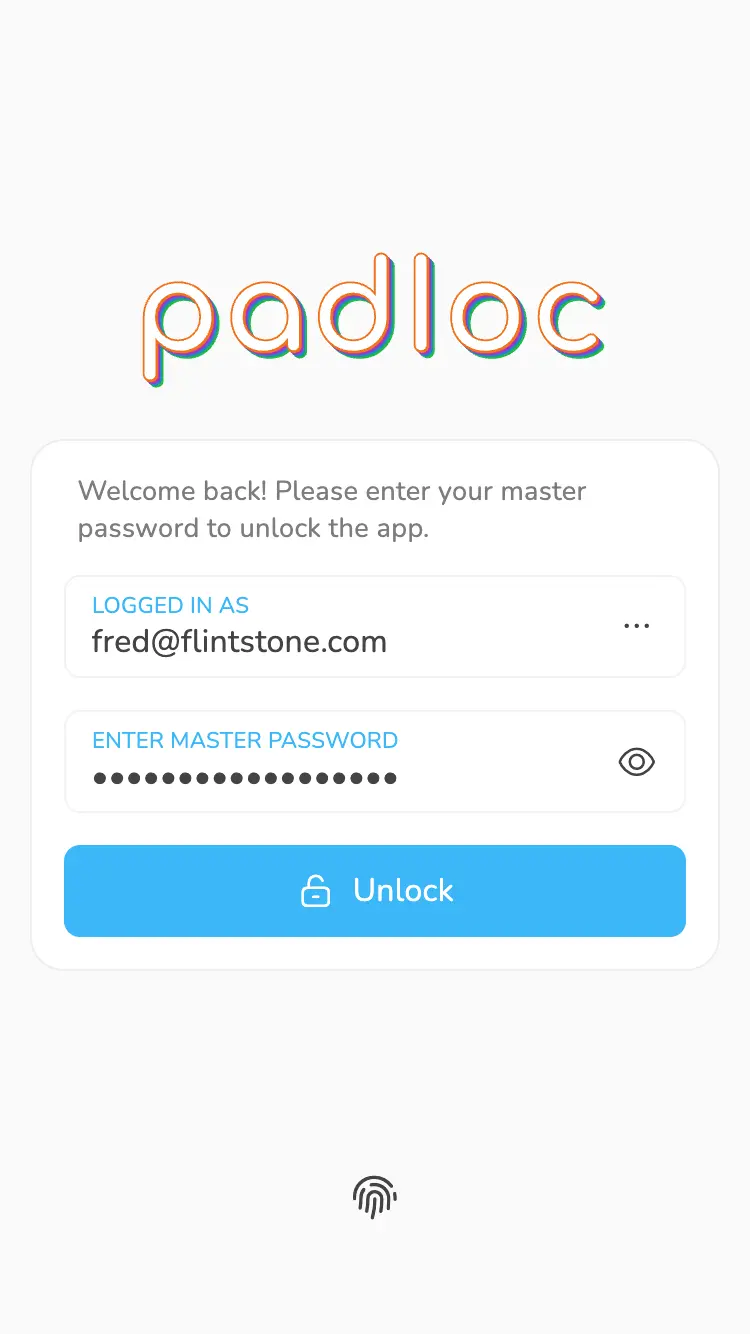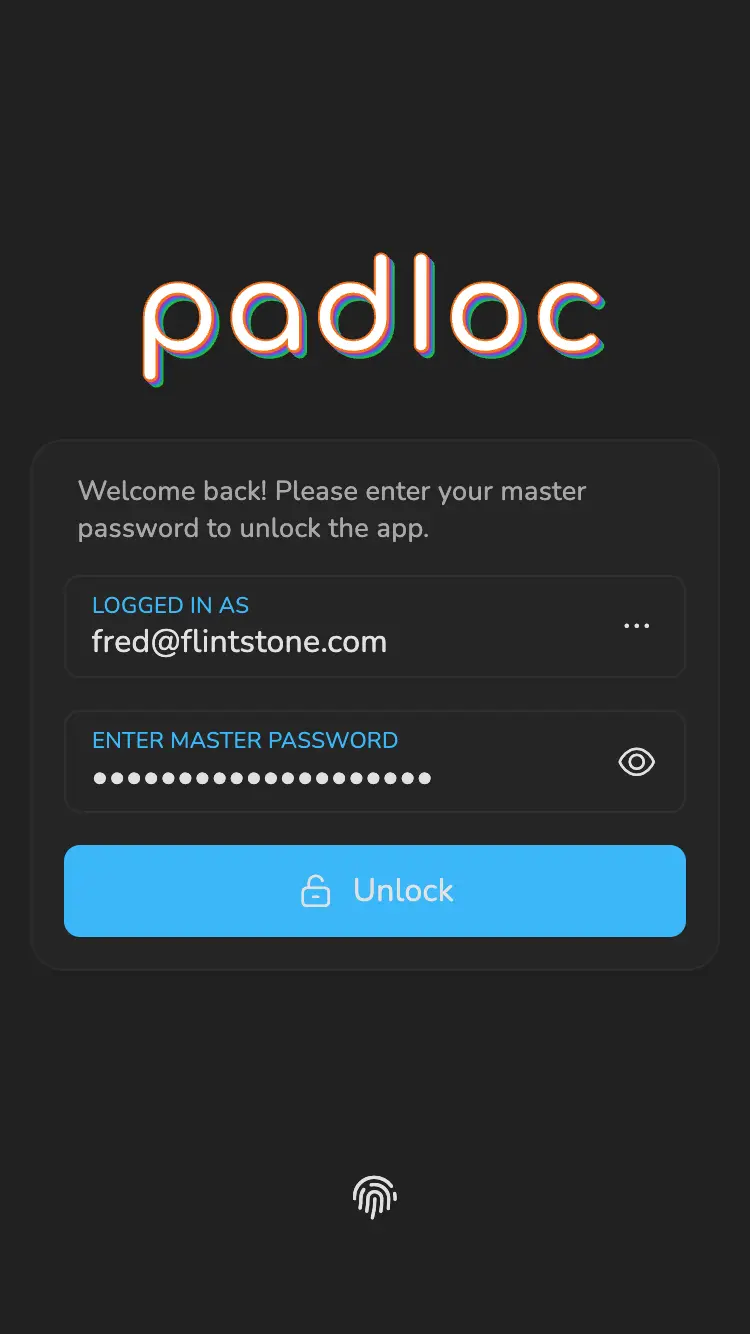 The perfect solution for your
personal data.
family.
team.
business.
organization.